I. loved. General. Conference.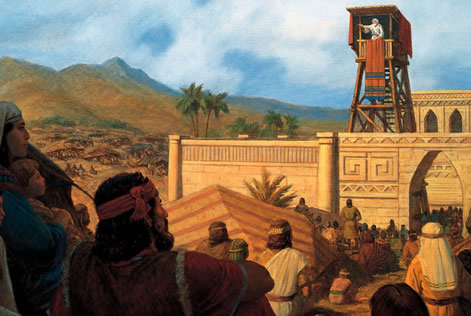 General Conference
, right?
But no, I really really loved Conference. There was something, a little manna, in every single talk that was meant for me. Whether it was something I knew I needed or something my family needed...it was all right there, unfolded in front of us!
Is it possible to bask in the residual glory of Conference?
If so, know that I am. That's exactly how I'm feeling today.
So, from Cloud #9, I'm joining my friend Kim in this fun little
General Conference quiz
. Apparently there are no wrong answers. So if you're feeling it too, sit a few minutes, blurb out your gratitude through reflection and join us!
"Steph over at Diapers and Divinity is having General Conference Meme and Trivia Contest. Everyone is encouraged to play along. Here are my answers to the the Meme and then I'm heading right over to win the prize!"



1. Who were your three favorite speakers?
Hmmmmm.....that's a toughy, they're all fab, and were all spot-on for me...
Elder Jeffery R. Holland for sure, Elder Neil L. Anderson, & Elder Quentin L. Cook.



2. Favorite talk?

President Henry B. Eyring's talk on Trust

3. Favorite hymn sung during Conference?

#221- Dear to the Heart of the Shepherd


4. Who wore the best tie?

Elder Duncan's reminded me of warm & glorious sunlight. So that's my fave!


5. Do you think conference had a "theme"?

It's not over....you can still come around....here's your toolbox to do so...now get to work (it's a verb, so just do it!)....


6. Share a few of your favorite quotes (paraphrasing is fine).
"...Choose faith over pessimism."
-Bishop Richard C. Edgley
"A law against nature would be impossible to enforce. For instance, what good would a vote against the law of gravity do? ...Moral standards cannot be changed by battle and cannot be changed by ballot."
-Elder Boyd K. Packer
"At this point some of you may be thinking, 'That's all very fine and good, but what does it have to do with flying the airplane? What does any of that have to do with aviation?' ...Well, well let me tell you."
-President Dieter F. Uchtdorf
"Not one of us wants this journey to be a brief flirtation with spirituality, or even a notable, but finite chapter. The road of discipleship is not for the spiritually faint of heart."
-Elder Neil L. Andersen
7. Something that made you smile during conference.
"When I was appointed President of the Church, I said ,
'I'll take one assignment to myself. I'll be the adviser to the Tabernacle Choir.' ...I'm very proud of my choir!"
-President Monson
8. Any evidence that your children paid attention?
Mini-Me said "YES! That makes me feel better." After hearing Elder Lawrence speak about sleepovers, and counsel parents be very careful about them. For years we had a "no sleepover" policy in our family. We really didn't know many people well enough while living in Idaho. Since moving back home we've allowed only very few with my niece, our old Bishop's daughters, and a pair of sisters from our old ward who's family lives very close to the Gospel. All sleepovers have come when I've felt the Spirit say its ok. ONE though I wondered about when she & I went back to Idaho to visit last month. I allowed it, even though my stomach wasn't sure, and while we were driving home I learned of one girl who'd also been invited who kept trying to pressure the other 3 girls to sneak out of the house down to the park in the middle of the night! This talk & Mini-Me's recent experience connected for a HUGE epiphany for her. And suddenly she understood why her mom puts her foot down some times, and why we have the rules we have.
Mini-Me hollered across the house to me that she loved me and said "thank you" after hearing President Monson spoke of gratitude. Made my heart melt....not just cause she loves me or is grateful, but because her 13 year old ears & brain took the words of the living Prophet to heart! It works people. The Church is true, and our kids KNOW it when they hear it!


9. If you had to give a talk in General Conference (don't faint, this is hypothetical), what do you think you'd speak about?

Forgiveness = Moving Forward
10. What are some of your post-conference goals?
Reduce my "wasted" time for sure!
(....and with THAT, I'm offline for the rest of the day!)